I've lived in quite a few different places over the years. This post deals with my various addresses in Holland.
Dutch Reformed Rectory, Oldeboorn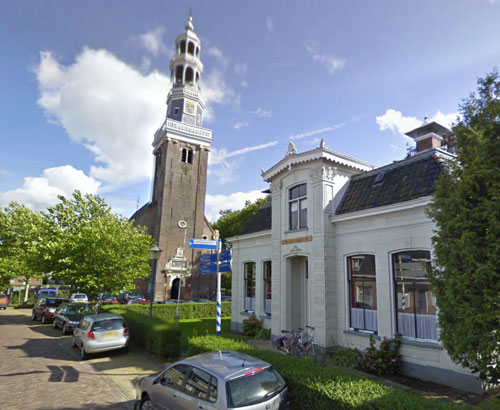 In 1960s Holland, home births were the most common way for the country's citizens to arrive on the scene. It was no different for me, even if I was born in Friesland which is technically not part of Holland — but that's another blog post.
The home in question was the rectory in the village of Oldeboorn – my father was a minister with the Dutch Reformed Church who had recently been appointed to the job, our family moving from the much smaller village of Wolsum, where my brother and sister were born. It was a grand house, standing on the grounds of a former mansion, with a marble hallway and large gardens, right nextdoor to the 18th century church itself with its distinctive tower.
The rectory has since been converted to a community centre, and the upstairs bedroom where I was born is now a bar — appropriately enough, some might say.
The career of a young minister will require him and his family to move along to bigger and better paid postings on a regular basis. This is why my residence in the grand rectory of Oldeboorn was shortlived.
Dutch Reformed Rectory, Bergentheim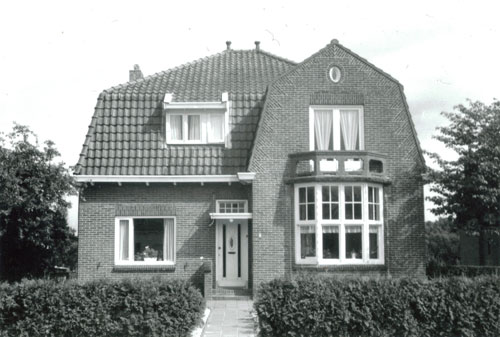 In 1966 I had not yet turned three when we moved 100km south, to the village of Bergentheim which is stretched along the banks of the Almelo-de Haandrik Canal. Though not as grand as Oldeboorn's rectory, our new home was still substantial.
It did not bring our family good fortune, however. On 10th March 1967, 9 days before my big brother's 10th birthday and after just 10 years of marriage, my father died suddenly.
Our home was the property of the Church, and with my father gone, we simply had to move on. My mother was given 3 months to find alternative accommodation. Thankfully, one of my father's colleagues came to the rescue.
Interestingly enough, the house and its bad memories did not outlive my father by much. It was torn down sometime in the 80s for reasons unknown to me.
Wethouder Imminkstraat, Lemele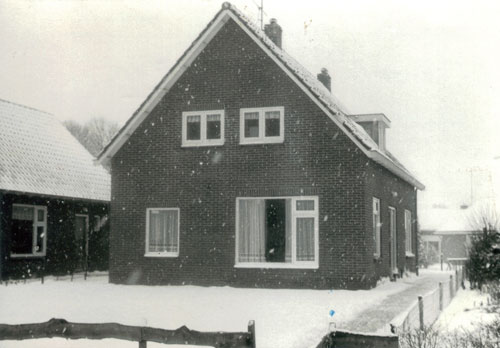 Our next home had been purchased by my father's colleague as his retirement home. With his retirement still some years away, my mother was able to rent the house for herself and her three small children.
Situated in the small village of Lemele at the foot of the "Lemeler Mountain" (a barely perceptivle bump in the landscape), this is the first home I can clearly remember. I made my first friends in the kleuterschool — equivalent to junior infants.
As I moved up a level to first class in primary school, my brother moved up at the other end of the scale to secondary school. It soon became clear that this was causing unforseen problems. His school was an hour and a half's bus journey away, so that's three hours travelling each day. My sister would have to endure the same hardship the following year, and our GP advised my mother that she'd best move somewhere closer to secondary schools.
Groenezoom 158, Rotterdam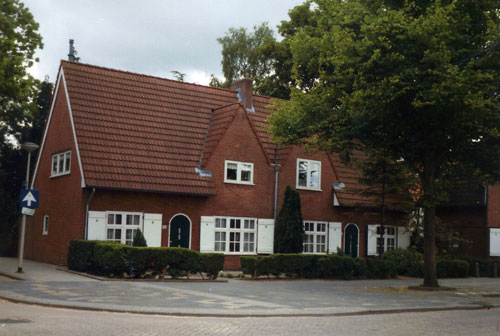 In April of 1956 my mother walked out the front door of my grandparents' rented home on the Groenezoom in Rotterdam, a married woman. Less than a decade and a half later, she walked back in — a widow with three kids.
My grandmother had suffered a stroke and had moved into a nursing home. My grandfather took us under his wing and cleared out his home of some 35 years to make room for our young family. When he too suffered a stroke on his 80th birthday, Pake — as we called him, Friesian for Granddad — joined Oma (Dutch for Granny because she felt that the Friesian Beppe sounded too old) in the nursing home.
The company in charge of managing the rented home would have kicked us out of the Groenezoom, since our family didn't qualify as rental candidates. Luckily somebody somewhere pulled a few strings and we were allowed to stay — and that is how Rotterdam became the city where I grew up, in the same house that had been the home of my mother's youth.
Settling in to this environment was quite a strain on my brother and sister, who had by now lived in 5 different places, substituting the countryside for the big city and losing their dad in the process. At the tender age of six, I was oblivious to all this, taking to my new surroundings like a duck to the Langegeer.
All three of us Kuipers kids went to the same secondary school that had been attended by my father, and when my brother and sister completed their Leaving Cert, they spread their wings to further their studies in Amsterdam and Groningen respectively. For five years I lived alone with my mother in number 158 on the Groenezoom, until it was my turn to seek adventure in Amsterdam when the Leaving was over and done with.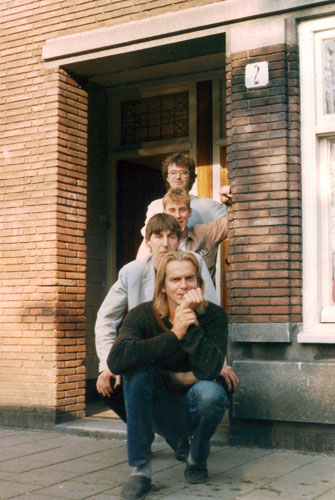 Joos Banckersweg 2, Amsterdam
My brother was on the lookout for a new flat around the same time that I was moving to Amsterdam. He managed to secure a room for me in an apartment we ended up renting with two of his friends. The apartment was perfect and was my home for all of the four years I spent in Amsterdam.
As the new kid on the block, I had a single room on the top floor of the duplex, where the other three lads had two rooms each. When one of the original occupants moved out, I upgraded to his two-roomed space, and that's the only time I moved house within Amsterdam, as it were. It was quite a different story in the next city I chose as home.

View Holland Addresses in a larger map
---
Tune in next time for another exciting episode of "Heart is Where the Home Is"!